Welcome to the Lucy Cotter, MFT Secure Client Area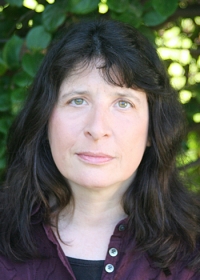 I provide strength-based psychotherapy that helps create more satisfying stories for the future. As co-founder of the Narrative Counseling Center in Los Angeles, I bring a whole-hearted commitment to Narrative Therapy with individuals, couples and families.

Narrative Counseling Center is now able to offer Online Therapy to California residents as an alternative source of counseling when limitations of time, mobility and location prevail.

Individual Therapy:
Individuals will find care and support for the discovery of more fulfilling life experiences. Areas of specialty include life transitions, anxiety, grief and loss, self-esteem. I also work extensively with artists, writers and actors, helping them to achieve their creative goals.

Couples Therapy:
I assist couples toward more fulfilling, strength-based stories of relationship. Our conversations invite new perspectives and shared visions for the future. My services include Marriage, Pre-marital and relationship counseling.

Narrative therapy uses the metaphor of story to look at how we organize and give meaning to our experiences. An important part of therapy is to reveal how our dominant stories are constructed, and to use therapeutic conversations to assist clients in re-authoring the stories of their lives. Narrative is a collaborative therapy that focuses on each client's personal agency and resourcefulness. The process is supportive of each client's hopes, knowledge, individual values and goals. For more information, please see my website at: www.narrativecounselingcenter.com

If you have suicidal thoughts, you may need immediate help. Please call the National Suicide Hotline, 1-800-suicide (available 24 hours) from anywhere in the US, or 911.
Log in to the secure portal. If you have not received an email with a username, please Register.